O ano de 2023 já está repleto de expectativas para os amantes de heavy metal e rock, com inúmeros lançamentos programados para todos os meses do ano. Após um período de distanciamento social em 2020 e 2021, as bandas estão portanto, ansiosas para retornar aos palcos e compartilhar novas músicas com seus fãs.
Neste artigo, vamos então apresentar uma lista completa dos álbuns de metal e rock que serão lançados no 1° semestre de 2023, além de lembrar das turnês já confirmadas para o ano. Esteja preparado para uma enxurrada de novas músicas emocionantes e poderosas!
Metallica, Limp Bizkit, King Gizzard & The Lizard Wizard, Bring Me the Horizon In Flames e outros lançarão novas músicas, assim como Avenged Sevenfold, Judas Priest, DevilDriver e muito mais.
6 de Janeiro, 2023 [ Rock e Heavy Metal ]
Anti-Flag – Lies They Tell Our Children

13 de janeiro, 2023
Beyond The Black – Beyond The Black Buy
Obituary – Dying Of Everything
VV – Neon Noir
20 de janeiro, 2023 [ Rock e Heavy Metal ]
Atrocity – Okkult III
Black Star Riders – Wrong Side Of Paradise
Katatonia – Sky Void Of Stars
Måneskin – Rush!

Riverside – ID.Entity
Skald – Huldufolk
27 de janeiro, 2023 [ Rock e Heavy Metal ]
Fucked Up – One Day
Steve Vai – Vai/Gash Buy
Uriah Heep – Chaos & Colour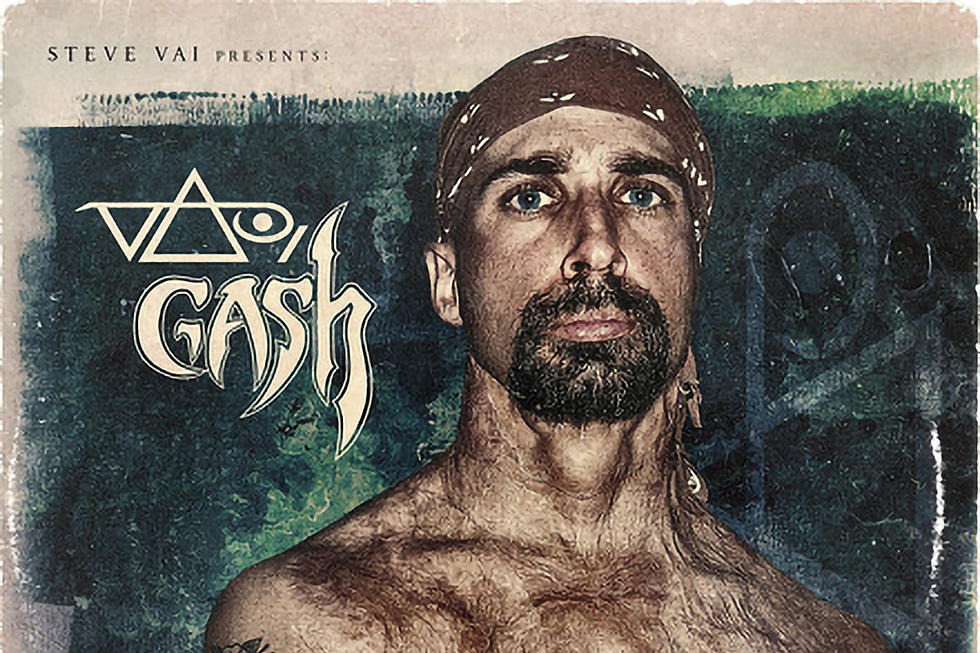 3 de fevereiro, 2023
All Out War – Celestial Rot
Memoriam – Rise To Power
Xandria – The Wonder Awaiting

10 de fevereiro, 2023
Aphyxion – Ad Astra
Delain – Dark Waters
In Flames – Foregone
Pierce The Veil – The Jaws Of Life
Wig Wam – Out Of The Dark

17 de fevereiro, 2023 [ Rock e Heavy Metal ]
Avatar – Dance Devil Dance
Hellripper – Warlocks Grim & Withered Hags

22 de fevereiro, 2023
24 de fevereiro, 2023
Dope – Blood Money, Part Zer0
Godsmack – Lighting Up The Sky
Heidevolk – Werdekeer
Host – IX
Hypno5e – Sheol
Insomnium Anno 1696
Steel Panther – On The Prowl
Venomous Concept – The Good Ship Lollipop
3 de março, 2023 [ Rock e Heavy Metal ]

Enslaved – Heimdal
Entheos – Time Will Take Us All
Eyes – Congratulations
Fake Names – Expendables
Haken – Fauna
Stargazer – Life Will Never Be The Same
Tragedy – I Am Woman
10 de março, 2023

The Atomic Bitchwax – Live At Freak Valley Fest (Heavy Psych Sounds)
The Banishment – Machine And Bone (Frontiers)
Blackmore's Night – Shadow Of The Moon 25th Anniversary Edition (earMusic)
Demons Down – I Stand (Frontiers)
Duel – Live At Hellfest (Heavy Psych Sounds)
Excelerate – Arrival (From The Vaults)
For The Fallen Dreams – For The Fallen Dreams (Arising Empire)
Gorod – The Orb (Self)
Judiciary – Flesh + Blood (Closed Casket)
Läjä Äijälä & Albert Witchfinder – Ordeal And Triumph (Svart)
Nanowar Of Steel – Dislike To False Metal (Napalm)
Otherwise – Gawdzillionaire (Mascot)
Periphery – Periphery V: Djent Is Not A Genre (3DOT)
Roadrunner United – The All-Star Sessions Re-Release (Roadrunner)
Roadrunner United – The Concert (Roadrunner)
Seventh Crystal – Wonderland (Frontiers)
Suicide Silence – Remember… You Must Die (Century Media)
Unfelled – Fall Of Endless Perdition (Season Of Mist)
17 de março, 2023

The Answer – Sundowners (Golden Robot)
Ardent Nova – Ardent Nova (Wise Blood)
Chelsea Grin – Suffer in Heaven (ONErpm)
Cross Country Driver – The New Truth (Frontiers)
Downfall Of Gaia – Silhouettes Of Disgust (Metal Blade)
Ecstatic Vision – Live At Duna Jam (Heavy Psych Sounds)
Entropia – Total (Agonia)
Foretoken – Triumphs (Prosthetic)
Gideon – More Power. More Pain. (Equal Vision)
Hanoi Rocks – Oriental Beat Re-Release (Svart)
Invent Animate – Heavener (UNFD)
John Diva & The Rockets Of Love – The Big Easy (Steamhammer/SPV)
Kamelot – The Awakening (Napalm)
Kruelty – Untopia (Profound Lore)
The Lords Of Altamont – To Hell With Tomorrow The Lords Are Now (Heavy Psych Sounds)
Night Demon – Outsider (Century Media)
Phantom Elite – Blue Blood (Frontiers)
Redemption – I Am The Storm (AFM)
RPWL – Crime Scene (The Gentle Art Of Music)
Pop Evil – Skeletons (MNRK Heavy)
Seven Spires – Live At ProgPower USA XXI (Frontiers)
Stormwarning – Stormwarning (Frontiers)
Theory Of A Deadman – Dinosaur (Roadrunner)
Transworld Identity – Seven Worlds (Frontiers)
24 de março, 2023 [ Rock e Heavy Metal ]

Acid King – Beyond Vision (Blues Funeral)
August Burns Red – Death Below (SharpTone)
Babymetal – the Other One (Self)
Cruachan – The Living And The Dead (Despotz)
Dawn Ray'd – To Know The Light (Prosthetic)
Fall Out Boy – So Much (For) Stardust (Fueled By Ramen/Elektra)
Floor Jansen – Paragon (Self)

Hatesphere – Hatred Reborn (Scarlet)
Ihsahn – Fascination Street Sessions EP (Candleight)
Keep Of Kalessin – Katharsis (Back On Black)
Liturgy – 93696 (Thrill Jockey)
Marianas Rest – Auer (Napalm)
Mork – Dypet (Peaceville)
Ne Obliviscaris – Exul (Season Of Mist)
Ov Sulfur – The Burden Ov Faith (Century Media)
Saxon – More Inspirations (Silver Lining)
Seven Spires – Live At ProgPower USA XXI (Frontiers)
Subway To Sally – Himmelfahrt (Napalm)
Woe Unto Me – Along The Meandering Ordeals, Reshape The Pivot Of Harmony (M-Theory)
31 de março, 2023

Ad Infinitum – Chapter III – Downfall (Napalm)
Archetypes Collide – Archetypes Collide (Fearless)
Behemoth – Grom Re-Release (Metal Blade)
Bury Tomorrow – The Seventh Sun (Music For Nations)
Cave In – Until Your Heart Stops Re-Release (Relapse)
Crown Lands – Fearless (Spinefarm)
Demonstealer – The Propaganda Machine (Black Lion)
Empyre – Relentless (Kscope)
Hawkwind – Days Of The Underground – The Studio And Live Recordings 1977-1979 Box Set (Cherry Red)
Last In Line – Jericho (earMusic)
Lordi – Screem Writers Guild (Atomic Fire)
Lotan – Lotan (Uprising)
Meshuggah – ObZen Re-Release (Atomic Fire)
The Netherlands – Severance (Svart)
Nervochaos – Chthonic Wrath (Emanzipation)
Nothing, Nowhere – Void Eternal (Fueled By Ramen)
The Ongoing Concept – Again (Solid State)
Puscifer – Existential Reckoning: Re-Wired (Puscifer/Alchemy/BMG)
Rotten Sound – Apocalypse (Season Of Mist)
Sermon – Of Golden Verse (Prosthetic)
Visions Of Atlantis – Pirates Over Wacken (Napalm)
7 de abril, 2023 [ Rock e Heavy Metal ]

Angus McSix – Angus McSix And The Sword Of Power (Napalm)
Johnny Thunders – From The Beginning To The End Box Set (Cleopatra)
KISS – Off The Soundboard: Poughkeepsie, New York 1984 (UMe)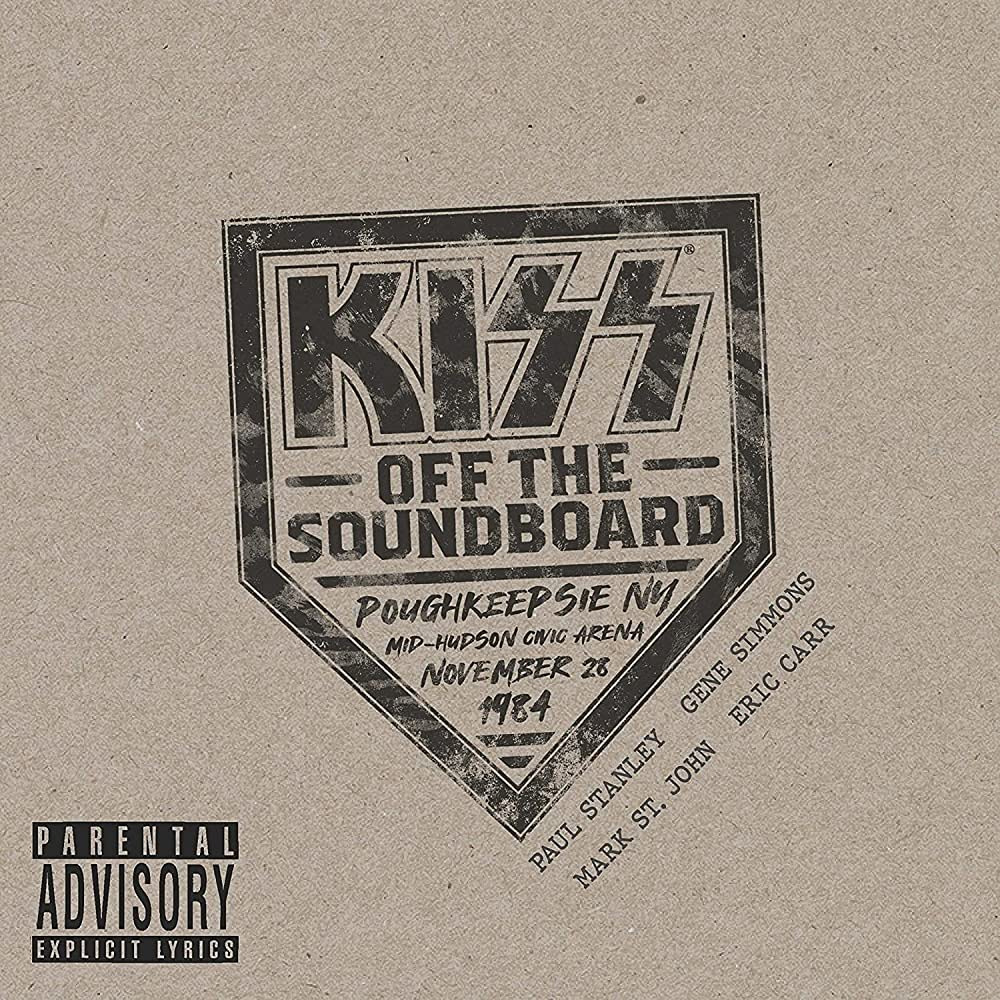 Linkin Park – Meteora 20th Anniversary Edition (Warner)
Paul Gilbert – The Dio Album (Music Theories)
Powerwolf – Interludium (Napalm)
Raider – Trial By Chaos (Self)
Savage Hands – Rock Bottom EP (SharpTone)
Sunrot – The Unfailing Rope (Prosthetic)
Tribulation – Hamaratia EP (Century Media)
14 de abril, 2023

Holy Moses – Invisible Queen
Metallica – 72 Seasons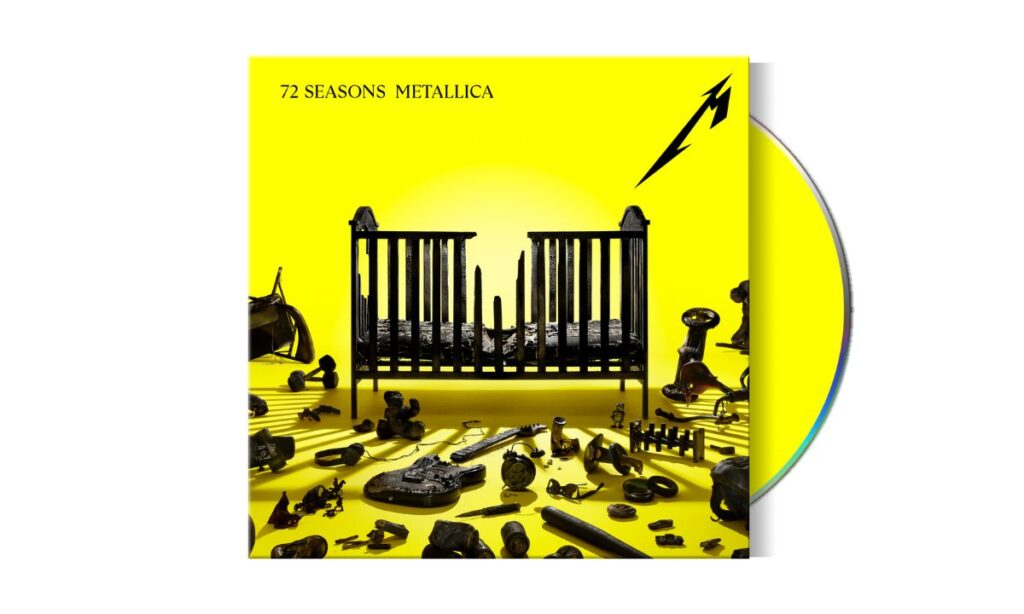 Archon Angel – II (Frontiers)
Biohazard – Urban Discipline/No Holds Barred – Live In Europe (Dissonance)
Black Orchid Empire – Tempus Veritas (Season Of Mist)
Dodheimsgard – Black Medium Current (Peaceville)
From Fall To Spring – Rise (Arising Empire)
The Hellfreaks – Pitch Black Sunset (Napalm)
Holy Moses – Invisible Queen (Fireflash)
Hollywood Undead – Hotel Kalifornia Deluxe Edition (BMG)
Infected Rain – The Devil's Dozen DVD/CD (Napalm)
The Infinity Ring – Nemesis & Nativity (Profound Lore)
Jesus Piece – …So Unknown (Century Media)
L.A. Guns – Black Diamonds (Frontiers)
Lucifer Star Machine – Satanic Age (The Sign)
Macabre – Sinister Slaughter Re-Release (Nuclear Blast)
Magnus Karlsson's Free Fall – Hunt The Flame (Frontiers)
Mike Tramp – Songs Of White Lion (Frontiers)
Overkill – Scorched (Nuclear Blast)
Poison Ruin – Harvest (Relapse)
Zozobra – Savage Masters Re-Release (Brutal Panda)
21 de abril, 2023 [ Rock e Heavy Metal ]

40 Watt Sun – The Inside Room Re-Release (Svart)
40 Watt Sun – Wider Than The Sky Re-Release (Svart)
The 69 Eyes – Death Of Darkness (Atomic Fire)
Angel – Once Upon A Time (Cleopatra)
Anthem – Crimson & Jet Black (Reaper)
As Everything Unfolds – Ultraviolet (Long Branch)
Axel Rudi Pell – The Ballads VI (Steamhammer/SPV)
Dawn Of Ouroboros – Velvet Incandescence (Prosthetic)
Dorthia Cottrell – Death Folk Country (Relapse)
Enter Shikari – A Kiss For The Whole World (SO/Ambush Reality)
Grave Pleasures – Plagueboys (Century Media)
Hirax – Hate, Fear And Power Re-Release (Armageddon)
Hirax – Raging Violence Re-Release (Armageddon)
Jethro Tull – RökFlöte (InsideOut)
Liv Kristine – River Of Diamonds (Metalville)
Magnus Rosen – It's Tome To Rock The World Again (Sound Pollution)
Predatory Void – Seven Keys To The Discomfort Of Being (Century Media)
Revolution Saints – Eagle Flight (Frontiers)
Smackbound – Hostage (Frontiers)
Smashing Pumpkins – ATUM: A Rock Opera in Three Acts: Act 3 (Martha's Music)
Texas Hippie Coalition – The Name Lives On (MNRK)
These Beasts – Cares, Wills, Wants (Magnetic Eye)
Through Fire – Devil's Got You Dreamin' (Sumerian)
28 de abril, 2023

Cradle Of Filth – Trouble And Their Double Lives (Napalm)
The Crown – The Burning/Eternal Death Re-Release (Dissonance)
Crown The Empire – Dogma (Rise)
The Damned – Darkadelic Elvenking – Reader Of The Runes – Rapture (AFM)
Danava – Nothing But Nothing (Tee Pee)
Defiled – The Highest Level (Season Of Mist)
Enforced – War Remains (Century Media)
Fires In The Distance – Air Not Meant For Us (Prosthetic)
HammerFall – Crimson Thunder 20th Anniversary Edition (Nuclear Blast)
Hawkwind – The Future Never Waits (Cherry Red)
Ignea – Dreams Of Lands Unseen (Napalm)
King's X – In The New Age: The Atlantic Recordings 1988-1995 (HNE)
Sinner – Born To Rock – The Noise Years '84-'87 (Dissonance)
Spotlights – Alchemy For The Dead (Ipecac)
Swollen Teeth – Swollen Teeth EP (Blowed Out)
Trapeze – Midnight Flyers: Complete Recording Volume 2 (1974-1981) (HNE)

5 de maio, 2023 [ Rock e Heavy Metal ]
Blood Ceremony – The Old Ways Remain (Rise Above)
Burning Witches – The Dark Tower (Napalm)
Currents – The Death We Seek (SharpTone)
Curse Of Cain – Curse Of Cain (Atomic Fire)
Dave Lombardo – Rites Of Percussion (Ipecac)
Death Goals – A Garden Of Dead Flowers (Prosthetic)
Deathstars – Everything Destroys You (Nuclear Blast)
The Devil Wears Prada – Color Decay Deluxe Edition (Solid State)
Die Humane – The Grotesque (WURMgroup)
Drain – Living Proof (Epitaph)
Enforcer – Nostalgia (Nuclear Blast)
Herod – The Iconoclast (Pelagic)
Hypocrisy – Abducted Re-Release (Nuclear Blast) The Fourth Dimension Re-Release (Nuclear Blast) – Osculum Obscenum Re-Release (Nuclear Blast) – Penetralia Re-Release (Nuclear Blast)
Jerome's Dream – The Gray In Between (Iodine)
The Modern Age Slavery – 1901 | The First Mother (Fireflash)
Smokey Mirror – Smokey Mirror (Rise Above)
Teeth – A Biblical Worship Of Violence EP (Nuclear Blast)
Tygers Of Pan Tang – Bloodlines (Mighty)
Therapy? – Hard Cold Fire (Marshall)
Unearth – The Wretched; The Ruinous (Century Media)
Vintersea – Woven Into Ashes (M-Theory)
Weathers – Are We Having Fun? (Sumerian)
Winger – Seven (Frontiers)
12 de maio, 2023 [ Rock e Heavy Metal ]

The Acacia Strain – Failure Will Follow (Rise) – Step Into The Light (Rise) – Not Without My Ghosts (Pure Noise)
Battle Born – Blood, Fire, Magic And Steel (Prosthetic)
Cattle Decapitation – Terrasite (Metal Blade)
Circus Of Rock – Lost Behind (Frontiers)
DevilDriver – Dealing With Demons Vol. II (Napalm)
Dropkick Murphys – Okemah Rising (Dummy Luck)
Heavens Edge – Get It Right (Frontiers)
Michael Thompson Band – The Love Goes On (Frontiers)
ScreaMachine – Church Of The Scream (Frontiers)
Veil Of Maya – [m]other (Sumerian)
19 de maio, 2023

Alcatrazz – Take No Prisoners (Silver Lining)
Arjen Lucassen's Supersonic Revolution – Golden Age Of Music (Music Theories)
Blindfolded And Led To The Woods – Rejecting Obliteration (Prosthetic)
Def Leppard With The Royal Philharmonic Orchestra – Drastic Symphonies (UMe)
Frozen Soul – Glacial Domination (Century Media)
Ghost – Phantomime EP (Loma Vista)
Gozu – Remedy (Blacklight)
Henget – Beyond North Star (Season Of Mist)
Miscreance – Convergence Re-Release (Season Of Mist)
Mystic Prophecy – Hellriot (Rock Of Angels)
Neal Schon – Journey Through Time (Frontiers)
The Ocean – Holocene (Pelagic)
Roadwolf – Midnight Lightning (Napalm)
Sleep Token – Take Me Back To Eden (Spinefarm)
Sweet & Lynch – Heart & Sacrifice (Frontiers)
Thulcandra – Hail The Abyss (Napalm)
The Used – Toxic Positivity (Big Noise)
Yakuza – Sutra (Svart)
26 de maio, 2023

Arrival Of Autumn – Kingdom Undone (Nuclear Blast)
Brodequin – Festival Of Death Re-Release (Season Of Mist) – Instruments Of Torture Re-Release (Season Of Mist) – Methods Of Execution Re-Release (Season Of Mist)
Hanoi Rocks – The Days We Spent Underground: 1981-1984 Box Set (HNE)
Immortal – War Against All (Nuclear Blast)
Incendiary – Change The Way You Think About Pain (Closed Casket)
Kings Never Die – All The Rats (Metalville)
Legion Of The Damned – The Poison Chalice (Napalm)
Metal Church – Congregation Of Annihilation (Rat Pak)
Mournful Congregation – The Exuviae of Gods – Part II (Osmose/20 Buck Spin)
Oceanlord – Kingdom Cold (Magnetic Eye)
Raven – Faster Than The Speed Of Light (HNE)
Sirenia – 1977 (Napalm)
Troller – Drain (Relapse)
Vonavibe – Bleed To Life (Eclipse)

2 de junho, 2023 [ Rock e Heavy Metal ]
Atlases – Between The Day & I (Lifeforce)
Avenged Sevenfold – Life Is But A Dream (Warner)
Bongzilla – Dab City (Heavy Psych Sounds)
Buckcherry – Vol. 10 (Round Hill)
Dieth – To Hell And Back (Napalm)
Gloryhammer – Return To The Kingdom Of Fife (Napalm)
Graveworm – Killing Innocence (AFM)
Hollywood Vampires – Live In Rio (earMusic)
Necrofier – Burning Shadows In The Southern Night (Season Of Mist Underground Activists)
Omnium Gatherum – Slasher EP (Century Media)
Pupil Slicer – Blossom (Prosthetic)
Rival Sons – Darkfighter (Low Country Sound/Atlantic)
Tigercub – The Perfume Of Decay (Loosegroove)
9 de Junho, 2023

The 69 Eyes – Blessed Be Re-Release (Svart)
Art Nation – Inception (Frontiers)
The Defiants – Drive (Frontiers)
Extreme – Six (earMusic)
False Memories – Hybrid Ego System (Frontiers)
Glass Casket – Glass Casket EP (Silent Pendulum)
Godflesh – Purge (Avalanche)
Johnny The Boy – You (Season Of Mist)
McFly – Power To Play (BMG)
Ratt – The Atlantic Years Box Set (Rhino)
Ray Alder – II (InsideOut)
Scar Symmetry – The Singularity (Phase II – Xenotaph) (Nuclear Blast)
Shakra – Invincible (AFM)
Stellar Circuits – Sight To Sound (Nuclear Blast)
16 de junho, 2023

Alt. – Abeyance (SharpTone)
Avkrvst – The Approbation (InsideOut)
Saturnus – The Storm Within (Prophecy)
Thy Catafalque – Alföld (Season Of Mist)
Varmia – nie nas widzę (M-Theory)
Vypera – Race Of Time (Frontiers)
23 de junho, 2023 [ Rock e Heavy Metal ]

DeathCollector – Death's Toll (Prosthetic)
Degrees Of Truth – Alchemists (Scarlet)
Fear Factory – Mechanize Re-Release (Nuclear Blast)
Fear Factory – Re-Industrialized Re-Release (Nuclear Blast)
High Priest – Invocation (Magnetic Eye)
Jag Panzer – The Hallowed (Atomic Fire)
Jegong – The Complex Inbetween (Pelagic)
Power Trip – Live In Seattle (Southern Lord)
Pyramaze – Bloodlines (AFM)
Swans – The Beggar (Mute/Young Gods)
Tsjuder – Helvegr (Season Of Mist)
Xasthur – Inevitably Dark (Lupus Lounge)
30 de junho, 2023

The Hu – Rumble Of Thunder Deluxe Edition (Better Noise)
Raven – All Hell's Breaking Loose (Silver Lining)
Throw The Fight – Strangeworld (Long Branch)

4 de agosto, 2023 [ Rock e Heavy Metal ]

Skindred – Smile